Tackle urgent issues with AIA
AIA has a rich history of advocating for impactful issues and making a difference—from the Democracy in Design Act to student loan debt relief, among many others. Help us engage with federal, state, and local legislators to advocate for what matters most.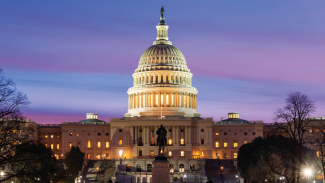 A force for positive change
AIA's advocacy efforts are powered by the collective voice and actions of 96,000+ members. Together we're taking on urgent issues affecting the architecture profession and the AEC industry, in numbers that are making a difference. Because when you provide talented, passionate professionals and committed community members with access to resources and leadership opportunities, they become a critical voice for change and a powerful voice for good. 
Get ready to raise your voice.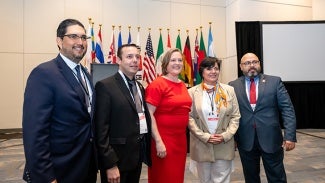 International efforts
AIA's global drive for change involves providing resources for members practicing overseas, coordinating and maintaining bilateral agreements with international architectural organizations, and supporting international chapters in Canada, Continental Europe, Shanghai, Hong Kong, Japan, the Middle East, and the United Kingdom.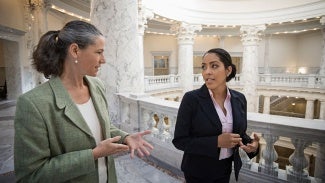 Federal policy issues
The more involved members are at the federal level, the greater the positive impact on businesses, communities, and the profession at large. Our top issues include climate action, infrastructure, taxes, students, historic preservation, and design policy. Learn more about our platform and recent federal policy wins.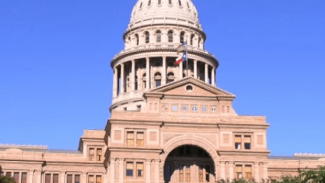 State & local issues
Every advancement starts at home. When architects work with state and local elected officials, they influence positive outcomes on the issues that matter most to their communities. This means having a seat at the table when important civic decisions are made.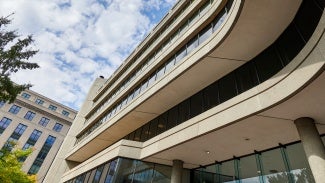 Public policy & position statements
Our policy platform prioritizes a future economy to help transform a $1T industry with more job creation, talent recruitment, and small business support. We are focused on a climate action plan to promote research and science-based regulation, and address the inequitable impact of extreme weather events. And we're passionate about creating healthy communities, affordable housing, and equitable development.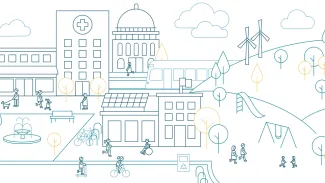 Change is built on research
The built environment must respond to the shifts and changes of our ever-evolving conditions. In order to enhance well-being, minimize costs, maximize efficiency, and optimize resources, we need up-to-date and impactful information. Robust research is the first step in understanding where the industry stands now and where it needs to be. AIA is committed to increased investment, prioritization from schools and firms, and improved reach for research that advances firms and the profession.
Take action
Show your support for the Historic Tax Credit Growth and Opportunity Act, which increases access to credits for more rehabilitation projects. Contact your member of Congress.